Asbest town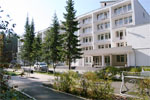 Asbest - as it began
Asbest was engendered at the place of bogs nearby from lake Shuchye, Okunyovoye and Talitskoye.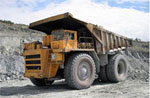 "Uralasbest" is the largest chrysotile-mining enterprise in the world
The foundation and development of industrial complex "Uralasbest" and town Asbestos are inseparably linked with the remarkable mineral chrysotile-asbestos which has entitled both our enterprise and the town.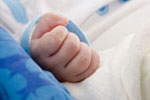 Asbest`s fine baby
On November 3, 2009 in Asbest in Nekrasovs` family the real fine baby was born - a boy with the weight of 5 kg and 50 g.